If you are a regular customer at Amazon, you will know that Amazon gives away free paid app from Android app store every day! This time they will be offering 10 free apps and named it as Greatest Hits collection. Most of the apps on the list 9/10 of them are rated with 4 stars or better with huge fan following. If you have never used them, now is the right time to scoop up some groovy app titles and add them to your Amazon account for your use in the future. The free apps are:
Angry Birds (ad-free)
SwiftKey
Drawing Pad
CalenGoo
Shazam
PAC-MAN HD
World of Goo
Sprinkle
Paper Camera
Jamie's 20 minute meals
If you are in search of the simplest way to add all of these apps to your Amazon account, use the 1-click order feature from your desktop's web browser.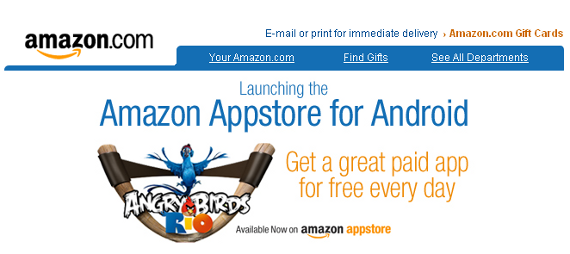 Install Amazon Appstore on your Android device and avail yourself to the Free App of the Day and the Greatest Hits at the top of the app on the featured slider. Just tap on the option on this slider. It will connect you to a list with in-app links of all of the games. You do not have to install the apps to add them to your account rather you may add them and order them for free.
The following two tabs change content below.
Akshay Agarwal
Entrepreneur,Life Learner Husband and Father.Proven leader in digital strategy, marketing, attribution and marketing analytics. Passionate believer in user experience and the building of community.
Latest posts by Akshay Agarwal (see all)