Is your site up on the WordPress platform? If yes, you definitely need one of these free WordPress plug-ins. I have come up with a list of the top 13 plug-ins that will help your site maximize WordPress's capabilities. We all know that WordPress is a popular open source blogging tool and a CMS. It is highly customizable and offers wide range support in web development. So if you want to enhance your WordPress blog's performance, simply add these awesome WordPress plug-ins. WordPress plug-ins have great features which are sure to make your website SEO friendly, provide security and load quickly and much more.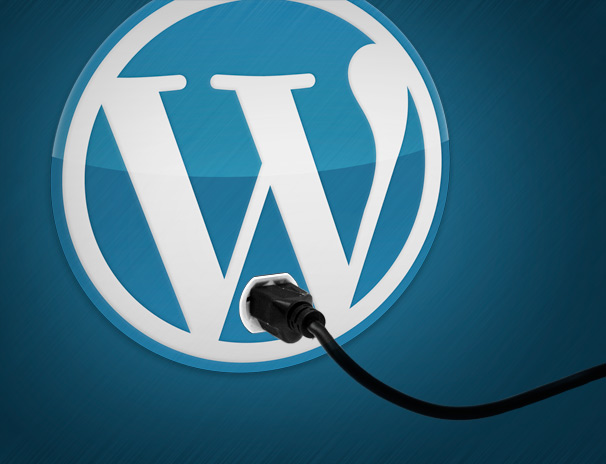 Following are the list of 13 best free WordPress plug-ins your blog should possess. Optimized use of this plug-ins will help your blog grow faster. However, do not get over excited and install too many WordPress plug-ins on your blog. They may reduce the performance of your site altogether.
Akismet
Akismet is very popular and is used by millions. It is a default plug-in provided by WordPress but it won't get activated unless you 'activate' it yourself. Activate this plug-in to safeguard your blog from trackbacks and junk comments.
WordPress Database Manager
This is another plug-in that allows you to undertake several tasks. For example, repairing a database, optimizing database, providing backup facility, helping in deleting a database, restoring the database, emptying/dropping tables, running selected queries if need arises.
Login Lockdown
Login Lockdown plug-in works by recording the IP addresses of all failed login attempts. If in case there is an increase in the number of failed login attempts, this plug-in will detect it and disable all the login requests from that specific IP address. Install this plug-in to avert false password detection.
404 Redirected
There might at times arise situations where you may want to delete a Google indexed page or a specific post from your WordPress blog roll. So, that the next time someone visits that page, he/she gets to see a 404 error. You may redirect them to a new page or post. Just install the 404 Redirected plug-in on to your blog.
Auto Tags
Every blog post needs crucial and direct thinking to add tags and to categorize it properly and help increase its search visibility. 'Auto Tags' is a fantastic plug-in that performs exactly this task. Once you are finished writing the blog, it will spontaneously generate tags that will be appropriate for your post.
WordPress SEO by Yoast
This plug-in is considered as one-stop solution for all SEOs. It helps is performing all tasks for the smooth running of an effective SEO campaign on your blog. It will generate Meta descriptions, XML sitemap, SEO titles and repots you whether your post is search engine optimized or not. But if you already have the 'All in One SEO Pack' plug-in installed, you need not install this plug-in. Because if you use both these plug-ins simultaneously, it will have a wrong impact on the blog. I would recommend you 'WordPress SEO by Yoast' as it offers more features than the 'All in One Pack SEO' plug-in.
Google Analytics
WordPress Google Analytics is a plug in which allows you to track the statistics of your WordPress site. Upon installation of this plug-in, you can track the usage of your site with a bulk load of additional data.
W3 Total Cache
Caching is a fundamental part of any blog. With W3 Total Cache plug-in, you can automate the caching process of your WordPress blog and improve its performance like improving its speed and better its user experience.
Digg Digg
You may at times want to share your blog posts with your social networking audience. In that case simply install Dig Dig WordPress plug-in. It is a one-stop social sharing plug-in for WordPress blogs that functions effortlessly irrespective of the browser environment.
Contact Form 7
Contact Form 7 is a WordPress plug-in that helps you add a contact form to your WordPress blog. It will also help you manage a number of contact forms. These forms can be customized according to your wish. It allows you to mail contents with a simple markup. Contact Form 7 supports Akismet spam filtering, Ajax-powered submitting and CAPTCHA among others.
Advertisement Management
You may place ads below/above the page title or post, below the page content, above the header, below the footer, below the comment box or where ever you may want to upon installing Advertisement Management plug-in.
Related Posts Plug-in
This plug-in enables related posts to appear in thumbnails below your posts. It will provide you the option to click on any of the images to view the respective blog posts. The plug-in will also allow 'page views' along with the 'click through rate' stats.
WP125
With the WP125 plug-in, 125 X 125 ads management becomes easy on your WordPress blog. It will also help you manage your blog ads flawlessly and give you extra time to write new posts.
The mentioned are the best free WordPress plug-ins which is a must for WordPress blog users. If you are aware of any other free WordPress plug-ins that you feel needs mentioning, please leave us your comments in the section below:
The following two tabs change content below.
Akshay Agarwal
Entrepreneur,Life Learner Husband and Father.Proven leader in digital strategy, marketing, attribution and marketing analytics. Passionate believer in user experience and the building of community.
Latest posts by Akshay Agarwal (see all)