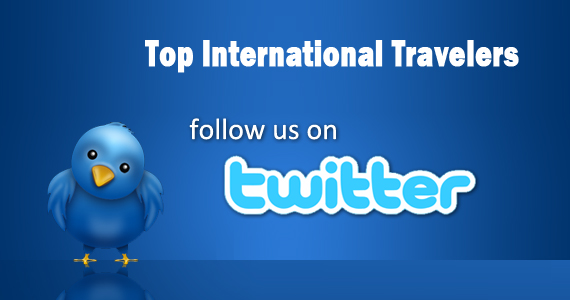 A lot of travel enthusiasts simply love to blog or write about their experience from different parts of the globe – North Pole to South Pole. Their sites act as store houses of information with ample tips and advice on what to expect and how to deal with unexpected circumstances that might rise up. They also guide you how to dip yourself completely in various cultures and enjoy life the way you suppose to.
We have therefore come up with some of the best travelers from around the globe who are active on Twitter. Following them will help you learn new things and experiences across the globe and make you passionate and excited for your next trip.
1. Paul Steele: @paul_steele
Website: Bald Hiker The Ramblings Of Paul Steele And Friends
2. Wes Nations: @JohnnyVagabond
Website: Johnny Vagabond Around The World, Low and Slow
3. Nomadic Matt: @nomadicmatt
Website: Nomadic Matt Travel Better, Cheaper, Longer
4. Matt Long: @LandLopers
Website: LandLopers Exploring The World – One Adventure At A Time
5. Dave and Deb: @theplanetd
Website: The Planet D Canada's Adventure Couple
6. Jodi Ettenberg: @legalnomads
Website: Legal nomads, Where culture, food & travel intersect
7.  Johnny Jet: @JonnyJet
Website: Johnny Jet The Travel Insider
8. Daniel Noll and Audrey Scott- Uncornered Market: @umarket
Website:  Uncornered Market measuring the Earth with our feet
9.  Michael Tieso: @artofbackpackin
Website: Art of Backpacking
10. Gary Arndt: @EverywhereTrip
Website: Everything Everywhere
11. Marcello Arrambide: @Wanderingtradr
Website: Wandering Trader
The following two tabs change content below.
Akshay Agarwal
Entrepreneur,Life Learner Husband and Father.Proven leader in digital strategy, marketing, attribution and marketing analytics. Passionate believer in user experience and the building of community.
Latest posts by Akshay Agarwal (see all)