If you are a big fan of Fox news, you must know that this satellite news television channel from America is a storehouse of gorgeous ladies from around the world. They are churn out from among the girl next door, to elegant, to fashion model etc that suite every taste of the viewers. They are beauty with brains, extremely talented and smokingly hot.
Here is a list of our top 10 Hottest Female Anchor babes of Fox News:
1. Jamie Colby
Jamie Colby joined Fox News in 2003 at the New York bureau. This babe is the co-anchor of FOX News Channel's (FNC) "America's News Headquarters" that run on Saturdays 1-2PM/ET and Sundays 10-11AM and 12-1PM/ET.
She has also worked for CNN, anchored and reporter for CBS News, WPIX-TV (CW 11) and WNYW-TV (FOX 5) in New York, NY in the initial phase of her career.
2. Andrea Tantaros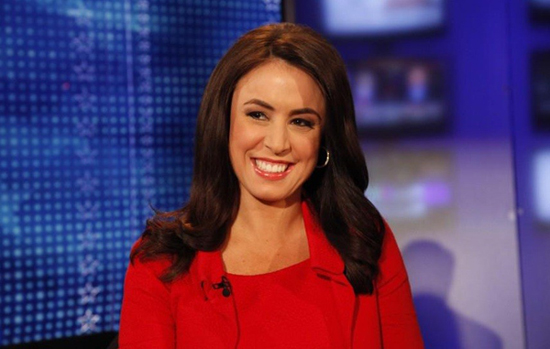 Andrea Tantaros is a regular figure on Fox Business Channel and is a co-host of the hit show "The Five," that runs on weekdays at 5 p.m. ET on Fox News Channel. She also hosts the nationally syndicated radio show, "The Andrea Tantaros Show."
She also writes weekly column for the New York Daily News and Newsmax. You make check her tweets at @AndreaTantaros.
3. Patti Ann Browne
The beautiful Patti Ann Browne is the present co-host for Fox News Channel's (FNC) "Fox & Friends First" (weekdays 5-6 a.m. ET) and anchors hourly news updates for the Fox News Radio network too. She is also a regular guest-panelist on Red Eye w/ Greg Gutfeld.
Her education qualification includes an M.A. summa cum laude from the New York Institute of Technology in NY and B.A. from Fordham University. You make check her tweets at @pattiannbrowne
4. Megyn Kelly
Megyn Kelly started off as a co-host for America's Newsroom with Bill Hemmer. The duo hosts Fox News Channel's New Year's Eve special every year. Currently, this smoking hot babe is an anchor of FOX News Channel's (FNC) The Kelly File (weekdays 9-10PM/ET) in New York.
Kelly graduated in Political Science from Syracuse University and achieved a J.D. from Albany Law School. She joined the FOX News network in 2004 as a Washington-based correspondent. You make check her tweets at @megynkelly
5. Sandra Smith
Sandra Smith graduated from Louisiana State University and started off as a research associate at Aegis Capital. She associated herself with research and analysis of retail stocks, prepared weekly stock newsletters to clients and identified investment opportunities.
She was an on-air reporter for Bloomberg Television before she joined FOX Business Network (FBN) as a reporter in October 2007.
6. Molly Line
Molly Line graduated from Virginia Tech in Mass Communication and Political Science. She became a well known figure after covering the sentencing of shoe bomber Richard Reid and the Station Nightclub Fire.
She joined Fox News Channel in January 2006 as a Boston-based correspondent. She was an anchor/reporter for WFXT (Channel 25) at the start of her career. You make check her tweets at @MollyLineFNC
7. Rebecca Diamond
Hot Rebecca Diamond graduated University of Maryland, College Park in Broadcast Journalism. She started her career as an anchor/reporter for Lifetime Television and also worked as business writer for The Associated Press.
She also hosted the Fox Business Network TV show Happy Hour. At present Diamond appears as a contributor on Fox News Channel and Fox Business Network. You make check her tweets at @gogodiamond
8. Julie Banderas
Sexy Julie Banderas won "Outstanding Single Newscast" Emmy award for her coverage of the Republican National Convention. She graduated from Emerson College and today serves as a correspondent for Fox News Channel (FNC) in New York. You make check her tweets at @JulieBanderas
9. Jenna Lee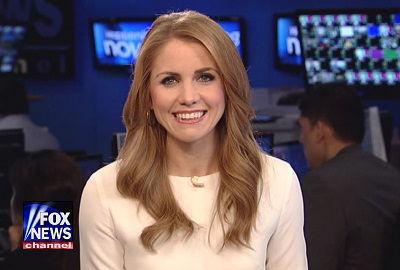 Jenna Lee joined the Fox News network in 2007 as a reporter for Fox Business Network (FBN)   and switched to FNC in 2010. She graduated from the University of California, Santa Barbara with Bachelor of Arts in English and Global & International Studies and from Columbia University possesses a Master of Science degree in Journalism.
At present Lee is the lead anchor on Fox News Channel's (FNC) Happening Now and Jon Scott that runs on weekdays 11AM-1PM/ET. You make check her tweets at @Jennafnc.
10. Ainsley Earhardt
Ainsley Earhardt has been voted as the 'Best Personality of the Year' in Columbia Metropolitan Magazine. Today, she is the co-host of Fox News Channel's (FNC) "FOX & Friends First" that runs on Weekdays 5-6 a.m. ET.
Presently, based in New York, she also served as an anchor for KENS-TV (CBS 5) in San Antonio, Texas and WLTX-TV (CBS 19). You make check her tweets at @ainsleyearhardt.
Search Topic:
fox news anchors fox news female anchors
fox news girls reporters
fox news anchors
fox news female anchors
Fox Female News Anchors Hot
hot fox news anchors
The following two tabs change content below.
Akshay Agarwal
Entrepreneur,Life Learner Husband and Father.Proven leader in digital strategy, marketing, attribution and marketing analytics. Passionate believer in user experience and the building of community.
Latest posts by Akshay Agarwal (see all)