What do you think is the sole purpose of any degree? Well, in actual it is merely to prove your materialistic status in the society – a ticket to meet your desired soul-mate and the gain respect in the society. What I feel is that honestly, enthusiasm, zeal and confidence in yourself can help you reach such places a college degree won't. There are numerous jobs which can be pursued without a formal college degree. Right from photography to marketing to being on TV covering news, passion can drive you towards success without any degree. Always remember that ambition and the dedication to follow your dream is the pathway to success.  I have come up with a list of some of the highest paying profession that requires no college stamp.
1. Politics
The whole country is dependable on politics. It is roughly like country engineering but require no formal degree to enter the field. All that you require is a selfless approach and win trust with actions. I am not talking about dirty politics, but the good one is one of the most lucrative professions earning you trust, respect and loads of money if you can do it right. Professionally speaking, politics is one of the most sought after choices as it offers you a lot at a less educational price. But the struggle to win people's heart could be excruciating. Politics will continue to set its requirements as communication techniques, relating to your voters' needs and keeping a fact fixed in heads that you are because of the people who serve. If you keep aside the negative publicity for once, politics is one of the noblest professions and if done right gives the best outcomes.
2. Journalist
The job profile of a journalist includes researching on a current content and presenting report in a healthy manner. Today there is an official degree for a journalism known as Bachelor of Mass Media (BMM) too. A journalist who appeals to the masses is a dynamic power-packed and a well communicated person. He/she must have the ability to connect to their target audience and must be enriched with soft skills like good communication techniques. He/she must have an exemplary oratory. For example, look at media person, Arnab Goswami. He has the niche to keep his viewers hooked to his NEWSHOUR. A college degree is not essential for a journalist rather self-developed skill to feature on TV covering news is required of him/her.
3. Advertising
Advertising is another fascinating career option and is very effective if you have the right talent to survive in the creative world. The commercial advertisements which mesmerize us also have a degree. Yes, you have read right! The very same minute commercials which need to convey their purpose concisely have a formal qualification. Advertising is all about knowing your product and elegantly coming up with a concept to promote it to the desired target audience. Either in ads or short films, the main purpose is marketing an idea in the limited time frame. Definitely none requires a degree to show off! Right?
4. Marketing
Selling is art. Marketing is all about convincing people to buy your product however bad it is.  This is a completely abstract job as no book in the whole can teach you abstract soft skills. Marketing is all about selling your idea. Marketing is probably the ONLY profession which requires nothing but experience coupled with exceptional communication techniques and no formal training at all. All you need to do is to make people believe in your ideas. Any passionate individual with the ability to efficaciously convey his thoughts must opt for it. Marketing is no more restricted to meeting people and negotiating. Today every company needs a Digital Media Manager too. This person is mainly responsible for the company's facebook page or promoting the new updates and commercial advancements of the firm.
5. Acting
Acting in India is a dream job. Aspirants flock to studios for auditions. However in the industry many get rejected and lose faith in their dreams and some succeed. It is true that acting is not a cakewalk and that it takes a hell lot of time to establish yourself as an actor unless you have a Godfather to guide you in the industry. Acting only requires experience and workshops to be followed and no formal degree. It is sort of an inbuilt niche of a person to express himself/herself in a platform. Just he needs to polish this inner inbuilt niche and channelize it to fulfill his/her dreams.
6. Film making
Film making is all about understanding how the story, screenplay, direction concepts and star cast are going to be metamorphosed into a 2 hour journey. A professional degree is not compulsory for a filmmaker, if you have the right belief and resources allotted for your ideas. It is one of the most creativity demanding fields and with a little guidance and self-experiences one can surely leave behind his footprints in the movie world. All you need to have is tremendous patience to sustain in the film world. And without a Godfather, it can be difficult to survive.
 7. Photography
Do not be mistaken that if you own a DSLR you are a photographer. This is one of the most flawed notions associate you with good photography. No photography courses can teach you photography if you do not have a good vision and an understanding of what kind of pictures you need. A degree is not necessarily of any importance in a field where creativity is the indispensable element. Understand that clicking pictures is not merely random shutter sounds, it's an art instead.
8. Chef
Bon Appétit! Do you too believe that a chef has to undergo rigorous formal training under a Hotel Management course? Tell me this, are all of the Master Chef contestants professionals? Not. Because anyone can cook well without official experience. A chef must be able to play with his ingredients to innovate out new recipes. Innovation with an understanding of how amalgamation of foodstuff will turn out is a Chef's chef-d'oeuvre. If you have the right kind of passion, this job will let you touch the sky.
9. Counseling
A counselor is a person who removes your watch and tells you the time. Counseling mainly requires you to be a keen listener and provide solutions to ease difficulties of your clients. Now there is a vast difference between hearing and listening. A professional counselor be officially "qualified" through a degree can provide you the best of solutions with respect to career choices, relationship problems, coping with stress etc. You need good communication skills to connect with your client and not a piece of paper to show how qualified you are.
10. Professional coaching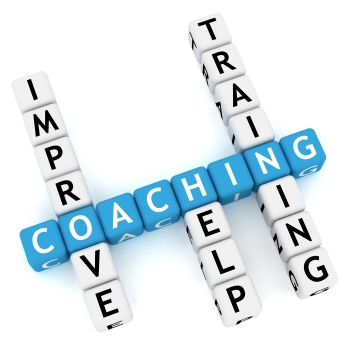 Teaching has always been considered as a noble profession. But today the way education is commercialized is the outcome of a diabolical mind. Even though a teacher is qualified with the B.Ed degree but we notice that not all have the knack to teach. Well, teaching is an art which a degree cannot always provide you. If you have the right experience with good expressing skills, it will qualify you as a good professor. A teacher must be not only to address his/her pupils' doubts but must strike a friendly atmosphere for healthy learning. And remember this that no degree can provide this.
The following two tabs change content below.
Akshay Agarwal
Entrepreneur,Life Learner Husband and Father.Proven leader in digital strategy, marketing, attribution and marketing analytics. Passionate believer in user experience and the building of community.
Latest posts by Akshay Agarwal (see all)