What do you see at the cover of your cigarette packet? "Cigarette smoking is injurious to health," right? But smokers still smoke, knowing the consequences it may lead into.  Smoking is the leading cause of death and diseases like throat and lung cancer. Nicotine is one of the most addictive, damaging and extensively available legal drugs in the world. A cigarette contains a great deal of it. Smoking is not only harmful to the smokers but all to the people around him. It is said that passive smokers are more harmed compared to the active ones.
Quitting smoking is a very big deal for regular smokers as its takes lot of determination and perseverance, but it is not impossible. Every research shows the benefits of quitting smoking and not the drawbacks of getting rid of it. Be it a teenager or a chain smoker- quitting is tough for everyone. But if you learn about the benefits of quitting and the consequences of not, quitting will be a bit easier. With proper guidance and right planning, you can get rid of the addiction by handling your cravings. We therefore, have come up with 10 awesome tips to help you quit smoking.
1. Make a list of what do you like about smoking
Start with making a list of all the things you like about smoking and then find an alternative to replace them. Make two columns in a paper. Write about all the things you like about smoking on one side, for example like it helps in killing time, reduces tension, helps to deal with pressure etc. On the other side, try to write an alternative to smoking for those things like spending time with friends can help to reduce tension, watching a movie to kill time etc. Try to keep on making changes on the list from time to time.  Taking assistance and feedback from your family and friends can also be helpful. Think of some new hobbies to keep you involved and write them down like exercise, chatting, reading, knitting etc.
2. Set a date
Are you waiting for someone to come and tell you about a perfect day to stop quitting? Decide a date by yourself and go ahead with it. Make up your mind to quit completely and try to avoid companies of such people or such situations where you are tempted to smoke initially. Makes changes to your normal routine and add some healthy habits to it.
3. Tell people
Do not keep it to yourself about your plan on quitting. Go public and talk about it. Tell your friends and family that you have decided to quit smoking. They' will encourage you and will also have a positive impact. They are sure to keep a check on you and make sure that you do not smoke in front of them. Many researches have proved that talking to others about quitting is quite helpful as our well wishers could help in keeping us away from the temptation to smoke.
4. Exercise
Experts opine that daily exercise of ten minutes helps people quit smoking. It reduces the need to smoke. Even light exercises like walking or cycling are sufficient to reduce the urge to smoke. This is because physical exercises trigger changes in brain activity which reduces the craving for smoking. Exercise also leads to a shift in blood flow to the brain areas which are less involved in pleasure generated by smoking. Exercise also comes with other benefits like better health and reducing obesity.
5. Try drugs
Visit your doctor and ask for any medication or drug that may be useful. Today, a lot of prescribed drugs and medications are available in the market that helps to quit smoking.  Nicotine patches can be used to double the success rate of quitting. But make sure to check the labeling as excessive use of patch could lead to nicotine overdose. Some literatures have shown that concurrent use of patch and cigarette smoking are safe to health. Other than that there are also other Ayurvedic treatments for quitting. Most doctors suggest nicotine patch, lozenges and gum to help you stay away from smoking.
6. Pamper yourself
Treat yourself every time you overcome the urge of smoking. Also reward yourself after a successful smoking free week or month.  Buy a gift or something like a dress, a piece of jewellery or even a treat at your famous food joint. Purchase your reward from the money you have saved from quitting. Even better a better solution to it is collect whatever you would have spent on cigarettes each day, and put it in a box. Yes! Celebrate each and every success because you have earned it!
7. Join a Forum
Join a form or an online group as it is of great help. It helps you at those times when you are feeling miserable. You can discuss with your friends in the forum who are going through the same pain. After all, misery loves company. Contact and follow the advice of ex-smokers and current ones who are trying to quit. They will always be a great source of encouragement and support. Join the discussion and talk to them, discuss various issues and ways to deal with the overcoming miseries. Post your crappy experience and read about others. It helps a lot.
8. Think about the benefits of quitting
Quitting smoking rewards you with a number of positive effects than you can possibly imagine. Keep those benefits in mind every time you have an urge to smoke and it will encourage you not to. Find replacements like an apple or a chewing gum or anything which you can pop in your mouth when feel like smoking. Make a list of all the bad effects of smoking like it increases risk of cancer, reduces fertility, affects mental capacity and memory, increases risk of heart attack and depression and results in low birth weight babies. So, the next time you think about smoking read this list.
9. Read success stories of quitters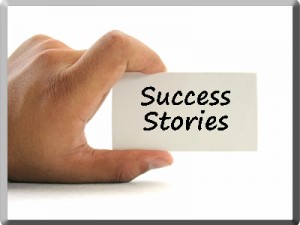 Read success stories for inspiration. There are many people around the world each day who give up smoking and write their success mantras. Make sure to read them as they are sure to motive you. If there are millions of people who have quit smoking and over half of the adults have learnt to live without cigarette, you can do it too. Quitting smoking will not only be beneficial to you but also to your future, health and the health of your family.
10. Keep a money box
Do you even realize how much money you spend on cigarettes each day? If you start saving or donating that money, it can actually make a difference in someone's life. Well, I feel that the best way for saving is to keep a separate money box. Keep all the money you waste on smoking in that box. So, the next time you take out money to buy a cigarette, stock it in the box instead. Use the money to treat yourself or give it away for charity.
The following two tabs change content below.
Akshay Agarwal
Entrepreneur,Life Learner Husband and Father.Proven leader in digital strategy, marketing, attribution and marketing analytics. Passionate believer in user experience and the building of community.
Latest posts by Akshay Agarwal (see all)