The market is full of copy cat designs of successful business models. This is pretty weird to me though. I mean, it is okay if you do not like innovation. You may always come up with a franchise of the original brand instead of making a duplicate of it. Yes, it will cost you a bit more, but it will come with its own perks.
When you set up a franchise you will be allowed to use the company's trademark and sell its goods. And what more? You will be able to enjoy all the privileges and perks the parent company enjoys. Different brands have different initiation cost and some of the franchises are a bit too over the top.
Below is a compilation of the top 10 most expensive franchises in the world:
Amazing Spaces
Capital for setup: $8.25 million
Amazing Spaces incepted as a family business in 1998 in Houston. Today it has ventured out to more than 2,000 customers with over 370,000 square feet of self-storage space.
The storage space provided is strictly secured and well appointed with indoor alarms and covered loading areas.
Buffalo Wild Wings Grill & Bar
Capital for setup: $3.2 million
Buffalo Wild Wings as the name suggest is famous for its Buffalo wings in the United States. Spread over 832 restaurants, it collects roughly about $785 million a year.
The restaurant is also a bar for sports aficionados in the States.
Choice Hotels International
Capital for setup: $14.6 million
Choice Hotels International was founded in 1939. Headquartered in Silver Spring, Maryland, this company collects around $113 million with revenue of almost $650 million.
Choice is into the hospitality business and affiliated with brands like Ascend Collection, Cambria Suites, Clarion, Comfort Inn, Comfort Suites, Econo Lodge, Mainstay Suites, Quality Inn, Rodeway Inn, Sleep Inn, and Suburban Extended Stay Hotel.
AMPM
Capital for setup: $7.6 million
AMPM is spread all over the world. The West Coast, Georgia, Florida, Illinois, Indiana, Kentucky, Pennsylvania, Central and South America, Argentina, Brazil, Chile and Mexico will be to name a few. A majority of these franchises has been situated next to a gas station under the BP American, Inc. brand.
The only catch is, apart from the start up fee, franchisees require paying five percent royalty fee.
Golden Corral
Capital for setup: $6.76 million
North Carolina-based restaurant, Golden Corral was established in 1973. Today it has spread to 40 states earning $195 million revenues every year. They demand $6.76 to start up a franchise with additional four percent royalties.
Therefore, if you consider setting up one you must possess $500,000 in liquid capital and a net worth of $2.5 million to offer customers breakfast and dinner at this franchise.
KFC Corp.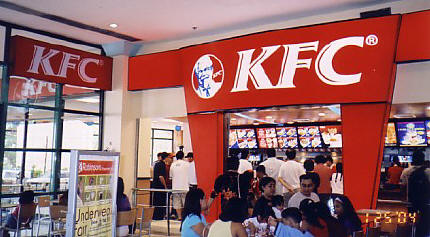 Capital for setup: $2.5 million
Kentucky Fried Chicken or KFC is one of the most popular fried chicken restaurants in the world. It was established by Harland Sanders in 1930 in Kentucky which later picked up as fried chicken chain. Today it is spread in 109 countries all over the world gathering more than $9 billion revenue every year.
The company demands five percent in royalty fees apart from the initial start up cost when comes to setting up its franchisees.
Culver's
Capital for setup: $2.8 million
The casual restaurant, Culver's mainly offers frozen custard and yummy butter burgers. Spread over 454 branches across the United States, the company demands four percent in royalty fees apart from the start up cost when comes to setting up franchisees.
It also offers 4 months of training. An additional week of the same is also offered in the Sauk City in Wisconsin for better catering.
Carl's Jr.
Capital for setup: $1.8 million
Carl's Jr. is known for its mouth watering fast food. Carl Archer initially set up its restaurant in West Coast and the Southwest in 1941 and named it as Carl's Drive-in Barbeque. It became an instant hit and ever since there has been no set back.
The company is owned by CKE Restaurant. It also requires a four percent royalty fee for start up with $1.8 million as its fee.
Denny's Inc.
Capital for setup: $2.4 million
Denny's Diner serves breakfast, lunch, dinner and dessert worldwide. This coffee shop cum restaurant operates 24X7 in more than 1,600 restaurants in the United States, Puerto Rico, Canada, Curacao, Costa Rica, Honduras, Japan, Mexico, New Zealand, Qatar and the United Arab Emirates.
The first Denny's franchise was granted in 1963 and ever since there has been no looking back. The startup cost of its franchise is $2.4 million plus four percent royalty fee. Denny's Diner normally earns a net income of $112.29 million every year.
Hardee's
Capital for setup: $1.6 million
Hardee's was established in 1960. Owned by CKE Restaurants, today it has more than 1,900 branches around the world.
The company demands four percent in royalty fees apart from the initial start up cost when comes to setting up its franchisees.
The following two tabs change content below.
Akshay Agarwal
Entrepreneur,Life Learner Husband and Father.Proven leader in digital strategy, marketing, attribution and marketing analytics. Passionate believer in user experience and the building of community.
Latest posts by Akshay Agarwal (see all)