Acer finally releases the world's first 4K recording smartphone Liquid S2. It has also announced the arrival of a new Android tablet. Dubbed as Iconia A3, this tablet is set to release in both Wi-Fi and 3G versions in Europe, Middle East and Africa this October.
Acer Iconia A3 will feature a 10.1-inch 1280x800p resolution display and is powered by 1.2GHz Cortex-A7 quad-core processor.  The will also include 5MP rear camera, 16/ 32GB of internal storage with microSD card slot and Android 4.2.
 In a recent press release Acer noted, "Designed for rich multimedia entertainment, the Iconia A3 comes with Dolby Digital Plus creating a virtualized 5.1 channel surround experience over headphones, reduced background noise and dialogue volume boost resulting in clear dialogues and consistent volume levels, without sways across content and apps. To top this off, theboasts an ergonomic placement of the speakers on both sides creating a virtual sound box for stereo sound effects."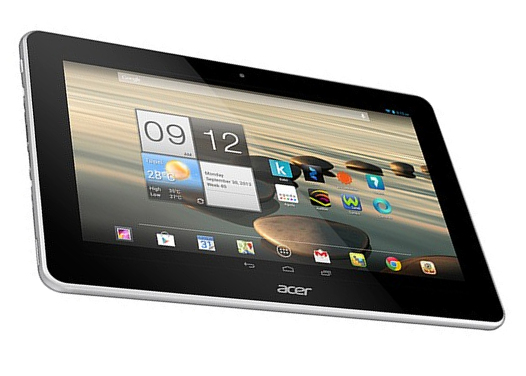 The Acer Iconia A3 is expected to be priced at €249 for the Wi-Fi version and €299 for the 3G version.
Acer has also announced its Iconia A1 and B1 tablets to be made available in more color options. Iconia A1 has hit the market in white, smoky grey and ivory gold colors, while B1 in oceanic blue and vermilion red colors.
The following two tabs change content below.
Akshay Agarwal
Entrepreneur,Life Learner Husband and Father.Proven leader in digital strategy, marketing, attribution and marketing analytics. Passionate believer in user experience and the building of community.
Latest posts by Akshay Agarwal (see all)