Businesses run only when there is total customer satisfaction. The success mantra behind is the timely transfer of information. This is the arena where Call Centers plays its role efficiently. I have, therefore, come up with a list of the top 10 Best Call Centers in India for you to approach to.
1. Genpact, Business Process Operations Management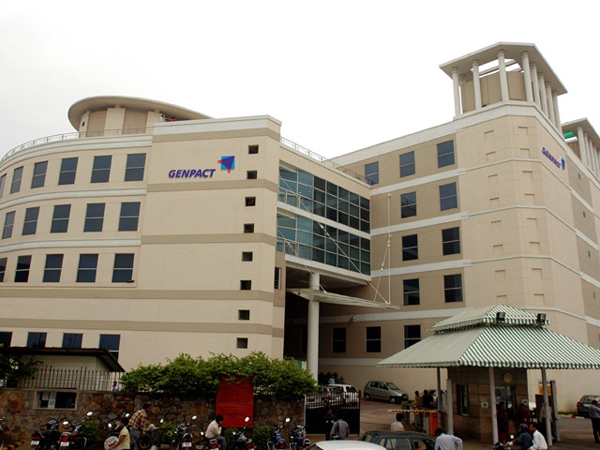 Genpact has always remained loyal to their heritage of operational excellence as an extension of their clients' business. Their hard work is reflected by the client satisfaction scores in the industry. They have an experienced management team that drives client partnerships personally and manages global operations in 24 countries around the world.
2. WNS Global Services, Business Process Outsourcing
WNS Global Services is a global business process outsourcing company from Mumbai. They are known for offering premium customer care outsourcing, finance and accounting, human resource outsourcing, legal services, procurement, risk management, transformation solutions and research and analytics. They are spread to over 10 industries, viz. banking and financial services; healthcare; insurance; manufacturing; media and entertainment; retail and consumer packaged goods; shipping and logistics; telecommunications; travel and leisure and utilities and energy.
3. IBM Daksh, BPO Services
IBM Daksh advocates a process-driven discipline of Customer Relationship Management, Finance and Administration, Human Resources and Procurement and Supply Chain Management that is abundant in opportunities. It not only saves your money but also grab market share and drive customer loyalty.
4. TCS BPO
TCS BPO is beyond just a process delivery partner. They also help in building global operations and processes to retain market competitiveness and responsiveness. They have successfully expanded the current customer base with better customer delivery, customer data management and analytics. Their motto is to build operational flexibility to meet regulatory requirements at optimum costs.
5. 3i Infoctech, Information Technology company India
3i Infotech Ltd is an IT global information technology company from India. The company has been dealing with software products and IT services and business process outsourcing for industries like insurance, banking, capital markets, mutual funds and asset management, wealth management, government, manufacturing and retail. The various products and services include managed IT services, application software development and maintenance, payment systems, business intelligence etc.
6. Infosys BPO Services & Solutions
Infosys BPO caters to the specific requirements of the Indian market thereby redefining the cost parameters across people, technology and infrastructure. It also provides its service in rural India at low-cost operations. Infosys BPO has made partnership with reputed and established rural BPOs so that the cost is optimized to deliver in-house practices.
7. Aegis Ltd, BPO Outsourcing India
In Aegis Ltd, customers are made to interact with brands through a multitude of channels like the telephone, email and chat, social media, and even face-to-face in retail, at events, or at their own doorstep. It is known for providing consistent brand experience across all channels and monitoring the quality of those interactions.
8. 24/7 Customer Pvt Ltd, Call Center Services
24/7 Customer Private Ltd is a fully owned subsidiary of 24/7 Customer Inc., USA with the aim of providing call center services to customers. The company has now also diversified into servicing of customers through chats. The company has two service centers in India in Bangalore and Hyderabad with employee strength of about 6,000.
9. Wipro BPO
Wipro BPO is multinational information technology (IT) from India. It is a consulting and outsourcing Service Company located in Bangalore, Karnataka. Its subsidiary, Wipro Enterprises Ltd has been offering consumer care, lighting, healthcare, and infrastructure engineering to its clients.
10. Firstsource Solutions, Global BPO Services
Firstsource Solutions is one of the top leaders in the markets that is recognized as the most trusted partners across the globe. They have been attaining client satisfaction by merely simplifying complex business processes through operational excellence and innovation. They have been raising the bar in the competition every time.
Majority of these enterprises have their operational centers across globe that is known as NASSCOM. These MNC serve in accordance to global standards. Their top most service includes Customer Care, Technical & Product Support, and Acquisition & Sales etc.
The following two tabs change content below.
Akshay Agarwal
Entrepreneur,Life Learner Husband and Father.Proven leader in digital strategy, marketing, attribution and marketing analytics. Passionate believer in user experience and the building of community.
Latest posts by Akshay Agarwal (see all)